2012 starts with a surprise shock for a few Tweeples. Believe it or not Narendra Modi who is followed by more than 4.4 lakh tweeple, is following a selected few ..!!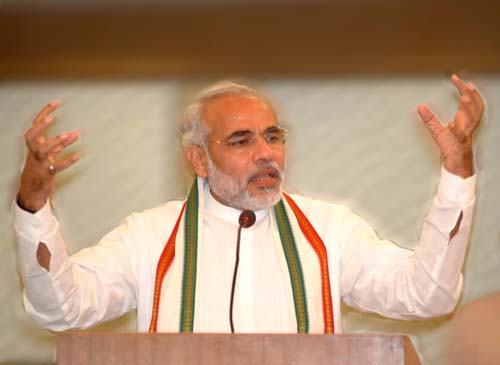 Narendra Modi follows 174 people
Some Reactions from Tweeple who were followed by @narendramodi  
 Nationalizer :  Last year A CM @abdullah_Omar blocked me, This year started with another CM @narendramodi following me !! Excited !!!

RT RoshniiAgarwal : And sir @narendramodi begins his new year gifting a 'follow back' to his fans 🙂
RT RaviGhiyar : So by following 174 common people of India,@NarendraModi has already started spreading Sadhavana's mantra : Sabka Saath Sabka Vikas ! #2012
RT @YashGandhi586 I have received a great New Year gift- @narendramodi is 'following' me on Twitter! 
RT @_Innovision My NEW YEAR begins with the Best Note @narendramodi is following me, Yes folks 
RT @TheAmitGadhvi sir,thank you so much for following back,its an absolute honour,wish you all the success in new year,Jay Mataji
RT: @jkanthtl@shivsinghDESH most of ppl @narendramodi followed are from #BANGALORE
 RT @Against_Pseudos Fortunate to be one of the few ones Shri @narendramodi ji has followed.
RT @Sum_IH And my new year present… My Guru, My Ideal… My everything #NarendraModi is following me…..
 RT @jemin_p New year starts by having @narendramodi following mw among 173…. real nice feeling #NaMo4PM in #2012
RT @asraghunath The new year has gifted me a the most precious one!
Related posts: